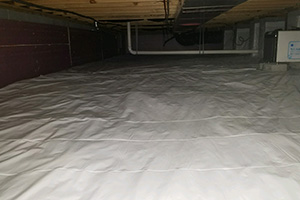 Crawlspaces often go unnoticed as a source of energy loss. However, warm and cool air undoubtedly escapes through your home's floor, into the crawlspace, and eventually outside. The best way to reduce your energy costs and improve the air quality in your home is to insulate and seal the crawl space.
All About Energy Solutions can inspect your crawlspace during a free 12-point energy analysis in your home. Once complete, we'll make professional recommendations for improvement. Typically, this includes a sealing and insulation of the crawlspace, which prevents moisture and mold problems, stops pipes from freezing, and reduces the amount of energy you lose. This also makes your home feel more comfortable and improves the quality of the air you breathe in every day. During the insulation process, we'll focus on three areas, including the rim joist, walls, and floor.
Stop wasting energy and start saving money.
Call us today to schedule a free 12-point energy audit and receive professional recommendations on energy efficient updates for your home.